Professional Biography | About Professor Phelps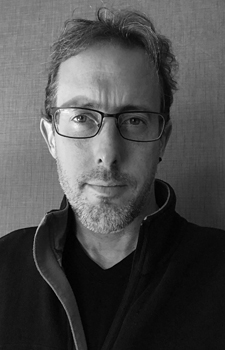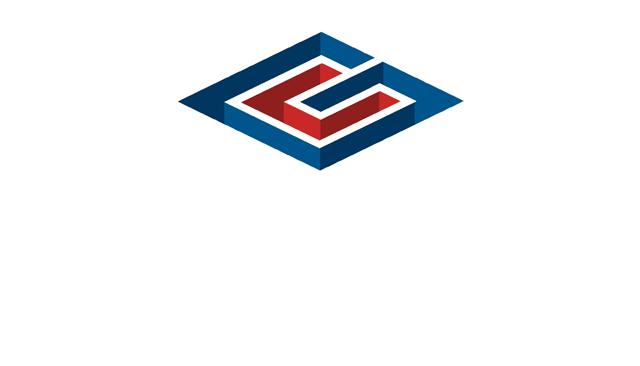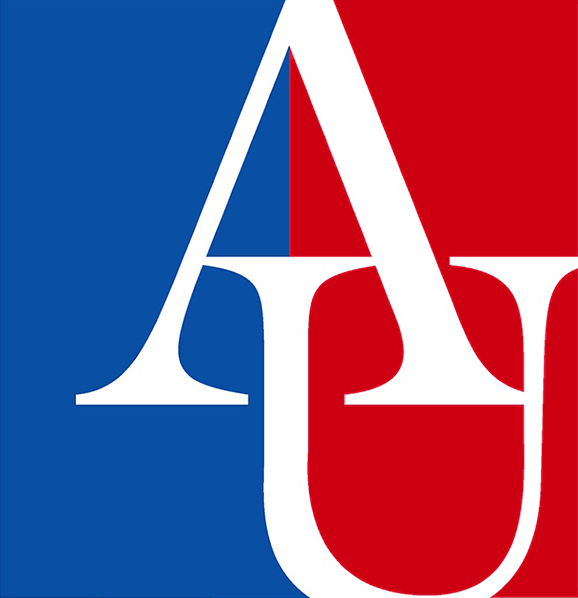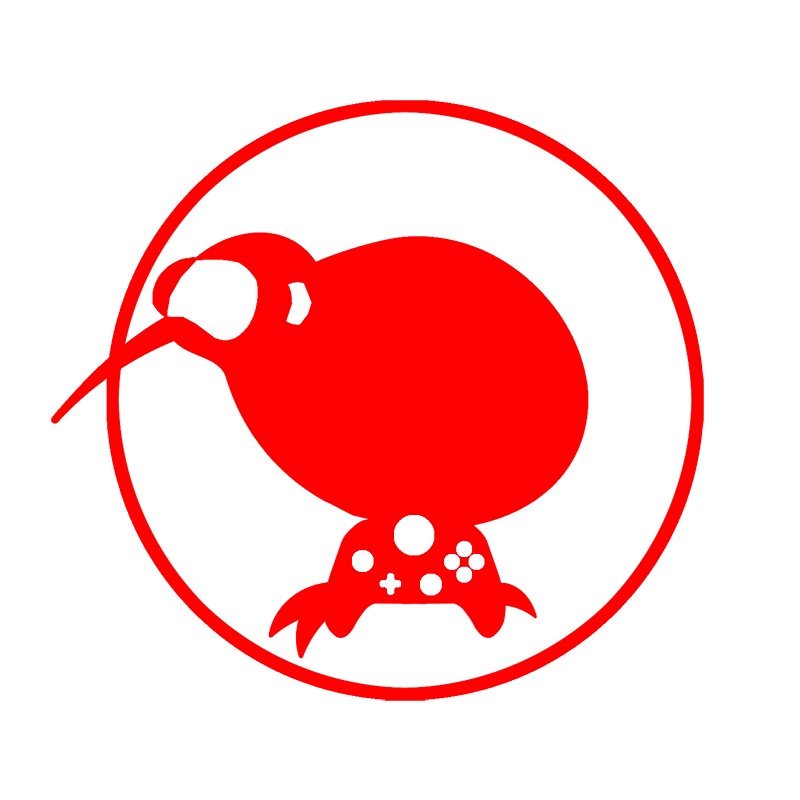 Dr. Andrew "Andy" Phelps is a Professor in the Film & Media Arts division of the School of Communication at American University, and as Director of the AU Game Center, a multidisciplinary effort that engages faculty, staff, and students from several divisions and departments across AU. He also holds a joint appointment as a Professor in the Computer Science Department in the AU College of Arts & Sciences. AU offers several degrees and certificates relative to games and media, including an MA in Game Design and an MFA in Games and Interactivity, and Phelps advises students in these programs as well as other areas of media arts and computing.
Phelps also consults as the Chief Learning Officer (CLO) at Endless Studios, which is a global games studio and educational technology company centered broadly on (a) using games to teach computing and media development in concert with entrepreneurship and team-based collaboration, and (b) developing games and development platforms in service to this larger goal. Endless, and it's sister company E-LIne Media, have been part of prior efforts such as Gamestar Mechanic, Minecraft EDU, Beyond Blue, Never Alone, and more.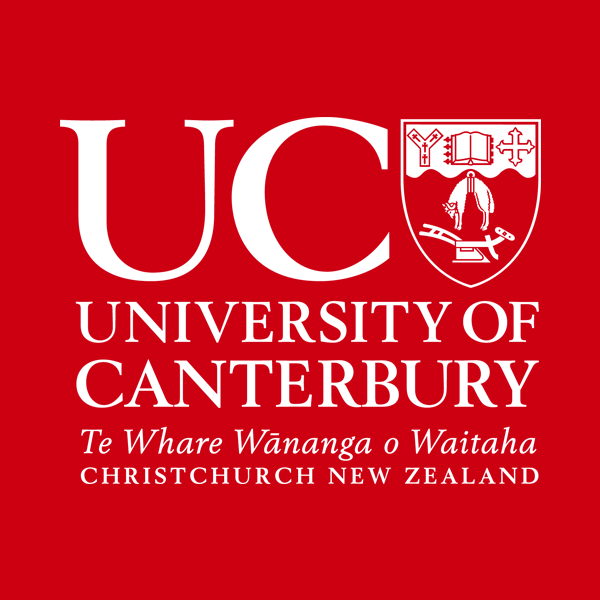 Phelps was formerly (2020-2023) a professor at the Human Interface Technology Laboratory NZ (HITLabNZ) within the College of Engineering at the University of Canterbury. His work there was focused on virtual and augmented reality, games and education, and art and interactive media experiences of several varieties. In addition to his individual research and creative practice, supervision of students, and teaching activities, he was heavily engaged in co-founding a new effort within the university, the Applied Immersive Gaming Initiative (AIGI), in collaboration with other faculty and staff at the HITLab, UC, and ChristchurchNZ, the city's promotion and economic development agency. Phelps also holds a visiting professorship at Uppsala University in Sweden through the transformative play initiative within the Department of Game Design. This work is centered largely on collaborations involving his interests in existential, transformative play, and theorizing a design framework for games of this type through collaborations with Dr. Doris Rusch and other faculty at the Gotland campus.
Prior to July of 2019, Phelps served as a Professor of Art & Design in the College of Art & Design at the Rochester Institute of Technology (RIT), and before that as a Professor in the B. Thomas Golisano College of Computing & Information Sciences at RIT, for nearly 20 years. He is the founder of the RIT School of Interactive Games & Media, the founder of the RIT Center for Media, Arts, Games, Interaction & Creativity (MAGIC) and the founder of MAGIC Spell Studios at RIT, the last of which is a $25M public-private partnership between RIT and the State of New York to help expand the games, film, and media industries in New York. He led the design and establishment of the RIT Masters of Science in Game Design & Development, as well as the Bachelors of the same name, both of which have been ranked in the top 10 in the nation since their creation by the Princeton Review. His alumni can be found at major studios worldwide including Microsoft/343, Activision|Blizzard, Bungie, Sony, Zynga, and more, as well as numerous other engineering, art, design, and interactive media companies. His students have also gone on to successful careers in graduate and doctoral programs, government agencies at the local, state, national and international level, non-profits, and several philanthropic foundations. His work in game design, game development, game art and game education is recognized internationally, has regularly been presented at numerous academic conferences and journals, and has been supported by grants from multiple federal agencies, numerous state and local agencies, and research labs at private corporations. These include the US Library of Congress, the US National Science Foundation, the US Department of Education, the New Zealand Tertiary Education Commission, Microsoft Research, Adobe, and more. His work has also been extensively covered in the popular press and trade literature, including USA Today, CNN, the New York Times, the Wall Street Journal, Polygon, Gamasutra, Inside HigherEd, the Chronicle, Campus Technology, etc.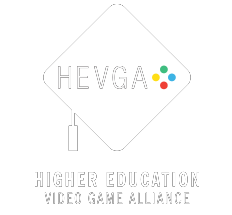 In addition to his roles at American in research, administration and education, he currently serves as president of the Higher Education Video Game Alliance (HEVGA), which he co-founded with colleagues in 2014, and which now represents over 310 colleges and universities with games curricula world wide. As a part of this work he is regularly in attendance at numerous conference and development functions within the industry, as well as policy briefings and updates to Congress and various governmental agencies.
University of Canterbury Digital Screen Campus (2020 - 2022) New Zealand
In addition to his academic appointments and associated research, Phelps served as the founding director of programme of the new Digital Screen Campus project at the University of Canterbury. This project, initially known as 'Project Creative Economy' links together expertise across campus in game design & development, film and media production, cross reality research, and other targeted verticals through a cohesive curriculum, shared professional facilities for media research and production, and commercial, governmental, and academic partnerships. As programme director, Phelps oversaw the initial vision, portions of research and strategy, and the design and development of this $130.1M NZD investment by the university, working both with his team and stakeholders across the university, the surrounding Christchurch region, and the whole of New Zealand. You can read more about this exciting new effort in this Variety exclusive and also in this article in the NZ national press Stuff.co.nz. An artist's rendering of the new campus is presented below, prior to its construction 2022-2026.

Prior Appointments & Career History (1999-2019)
Prior to his appointments at the University of Canterbury, American University, and Uppsala University as noted above, Phelps served in a variety of roles at the Rochester Institute of Technology for nearly 20 years. He was formerly a professor in the RIT College of Imaging Arts and Sciences and the B. Thomas Golisano College of Computing & Information Sciences. He is the founder and former director of the RIT Center for Media, Arts, Games, Interaction and Creativity (MAGIC), the founder and former CEO of MAGIC Spell Studios, and earned the rank of Professor in the School of Interactive Games & Media that he founded in 2011 and for which he served as the founding Chair/Director. His work in games education, digital media, and interactive software has been published in numerous articles, journals and periodicals, and the popular press.
Beginning in 2001, he offered the first course in 'game programming' available at the Rochester Institute of Technology. That course quickly grew into a concentration of courses available to students in Computer Science, Information Technology, and Software Engineering. From there, he led a multi-disciplinary faculty team to design and establish a Masters in Game Design & Development in 2006 as well as a Bachelors of the same name in 2007. He then created the Department of Interactive Games & Media in 2009 which became a School in 2011.
Phelps served as founding Chair/Director of the Department/School until early 2013. Under his administration, the Bachelors and Masters degrees grew to serve a student body of over 700 and were ranked as high as #4(undergrad) and #2(graduate) in the country by the Princeton Review. The programs have continued to rank in the top 10 nationally every year since their founding. Alumni of the program he created have worked throughout the industry, and have had a profound impact on the field. Furthermore, he established the operational practices and team culture that have enabled the success of the students, faculty, and staff in IGM to the present day.
In addition to his work in academic administration, Phelps is an accomplished scholar in the field of digital media. He has authored over 30 papers and journal publications, delivered over 50 professional presentations, and has served on a number of grants and funded projects in collaboration with the National Science Foundation, the U.S. Department of Education, the Library of Congress, Microsoft Research and others. His scholarly work has led him around the globe through his presentations and collaborations with academia and industry.
As an educator, his work in studio model interactive teaching has directly prepared students for careers in everything from game development to work with government agencies on simulation and education, from digital media and production to (literally) rocket science. Alumni that graduated both from his classes and from the academic programs he designed gather annually at the Game Developer's Conference in San Francisco, but can be found around the globe pursuing a wide variety of careers in numerous fields.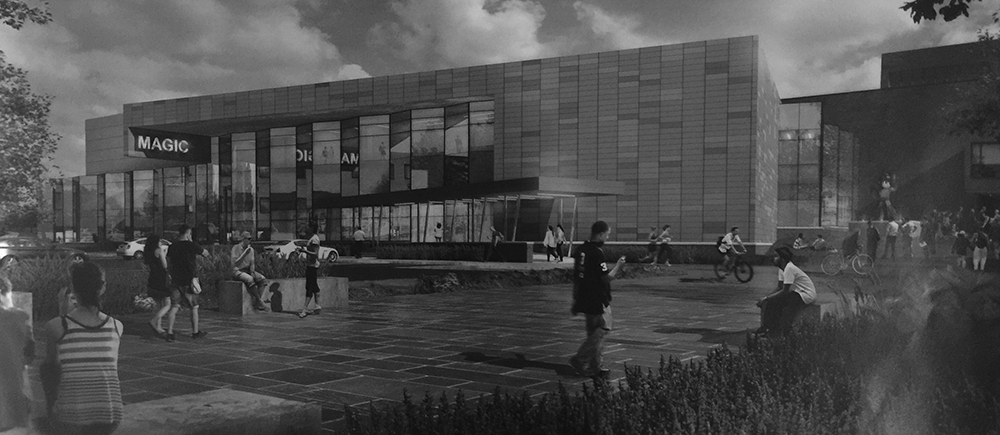 In February of 2013, Professor Phelps was appointed by RIT President William Destler to establish a new university wide Research Center of Excellence exploring Media, Arts, Games, Interaction & Creativity (MAGIC). Phelps spearheaded this new effort and in this role reported directly to the Vice President and Associate Provost for Research. Under his leadership, the center and associated studio was awarded millions in state funding for economic development, helped serve the research and development efforts of more than 25 faculty and hundreds of students from nearly every college at RIT, and Phelps oversaw the design, construction, planning, and equipping of the new 25M facility for MAGIC Spell Studios currently on campus.
As a part of this effort Phelps worked with state and local government officials to secure funding and development of the new RIT MAGIC Spell Studios facility (pictured above), was responsible for establishing RIT as one of three 'digital games hubs' as recognized by the NYS Economic Development Council, which later became a NYS Center of Excellence. The facility he designed is broadly multi-disciplinary, and includes a 7,000 sq ft. sound-stage that qualifies for the NYS Film Tax Credit, the first 4K digital laser theatre on campus, a color correction suite, a sound mix and foley suite, a VR lab, numerous media development laboratories, animation classrooms, and a collaborative commercial partner suite in addition to the main offices and development lab for the studio. Together, these comprise a state-of-the-art facility tied together with highly customized 10G network throughout, comprehensive media servers, storage and computing clusters. Phelps oversaw the direction and development of the facility from start to finish, working with Dell, Cisco, the Wegmans Family Foundation and other partners, SWBR architecture and design, and internal stakeholders from information technology services, numerous academic programs and departments, facilities management, campus safety, etc. Along the way the facility was featured in Inside Higher Ed, the Chronicle, numerous local and state media reports, and was the winner of the 2017 Campus Technology Impact Award. Below are images of the main campus sign for the building, the MAGIC Spell Studios booth designed for the Game Developer's Conference, a tour of the facility by Professor Phelps and President Destler, and students gathered at the poster signed by Professor Phelps, President Destler, and the inaugural affiliated faculty.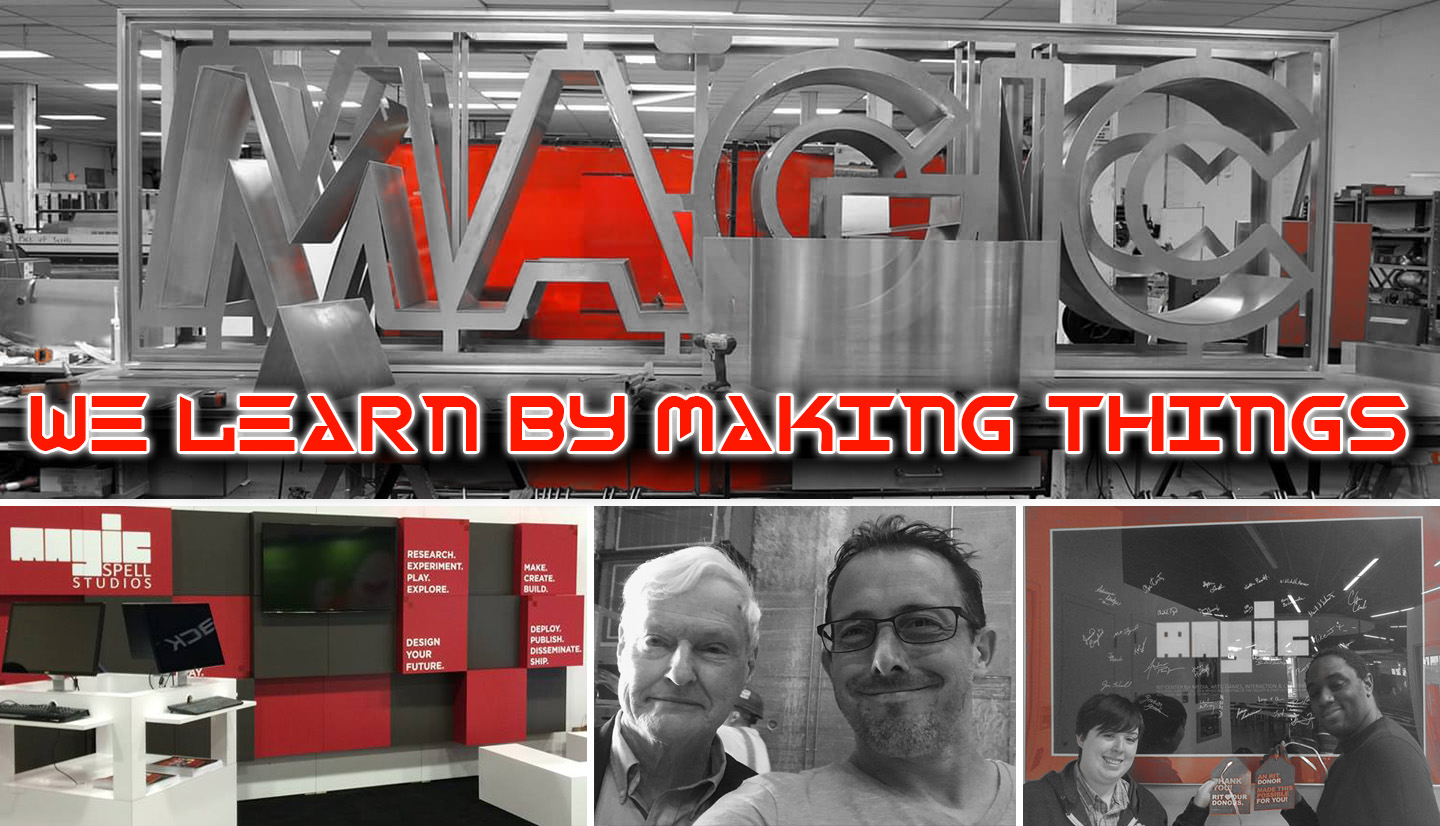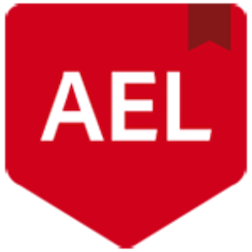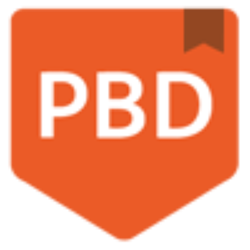 Phelps has consistently given back to both RIT and the professional community as a part of his passion for digital media. In 2018 he was recognized with the RIT Golden Brick Award in recognition of his service to the university as a faculty alum. He was recognized from 2016-2019 as a fellow at the RIT School of Individualized Studies. He has been recognized each year since 2009 as an Adobe Education Leader (AEL), and served on the board of the Adobe Partners By Design program from 2014-2018.
He has served on standards bodies and academic and industry working groups, has served as an advisor, reviewer and mentor for both faculty and students throughout RIT and academia, and has also acted as a curriculum designer and program reviewer at other universities. He is pictured below in a photograph from the RIT Research magazine in the Game Design & Development lab that he designed in 2008. More details on specific positions, service contributions, and engagements are documented in the vitae section of this website.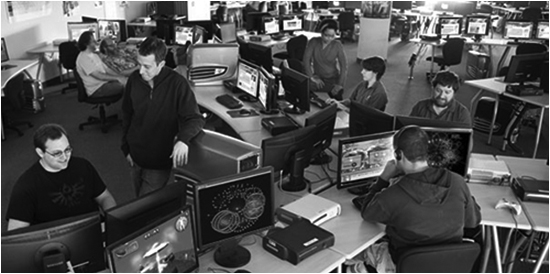 In addition to his professional career described above, Phelps has additional experience in managing large-scale raiding guilds in MMORPGs, enjoys small, creative world-building games, and is generally drawn to any classic RPG dungeon crawl. He is an avid science fiction and fantasy buff, and cannot be separated from his e-reader. In a former life he was an NCAA Division I athlete and two-time High School All-American. He holds BFA degrees in fine arts and digital arts from BGSU, an MS in information technology from RIT, and received his doctorate in engienering from the University of Canterbury. He currently travels the world in support of his research and creative interests.
Other Things At Andyworld